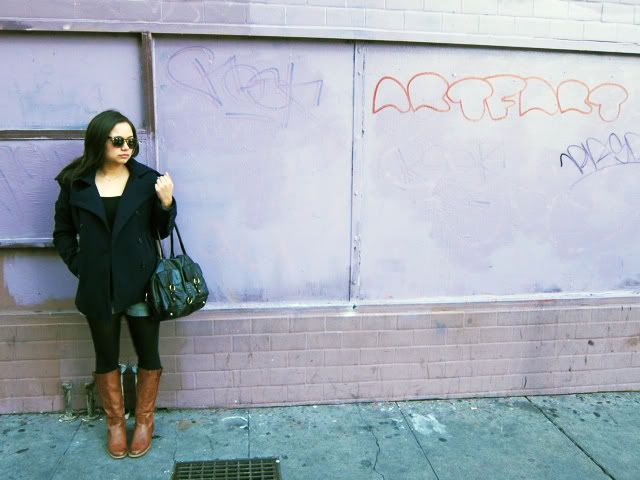 I've always been obsessed with clothes and putting together outfits and I refuse to give up this passion because of my ever expanding body so I've made it a personal goal to keep it stylish as long as I can.
Although it is a challenge finding the right things to wear, (the lack of selection in maternity wear doesn't help)I'm starting to find it exciting to figure out how to work with my new dimensions.
Forever 21 has been a savior since their clothes are stretchy and practically disposable. It's really just a matter of playing with proportions, here I am at 26 weeks and there is definitely a belly under that coat.
I'm guessing my style will continuously evolve once I become a walking house and I have to wear mumus but if there's one thing I'm learning very well with this whole experience it's to
embrace change
.
wearing: Target peacoat and maternity tights, Forever 21 denim shorts, H&M handbag, Piperlime boots.